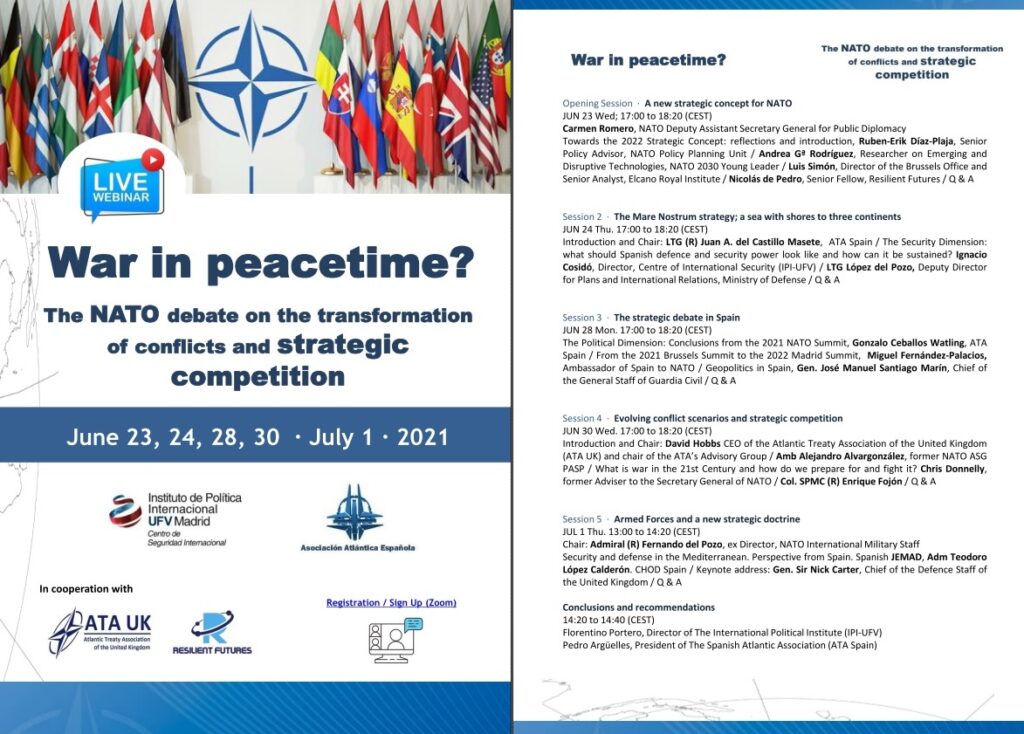 From 23 June to 1 July 2021, ATA UK supported the Spanish Atlantic Association and the Institute of International Politics in a series of webinars examining the nature of modern strategic competition and how armed forces and societies can adapt to this new environment characterized by conflict below the threshold of armed force.
Participation was by invitation only and the webinars were all held off the record in late June and early July.
Among the many highlights were presentations by the Spanish and United Kingdom Chiefs of Defence, Admiral Teodoro López Calderón and General Sir Nick Carter, respectively.
ATA UK plans to arrange similar events which will be open to broader participation.